We are Hong Kong 'SAP Users' Group
Knowledge | Influence | Network
Join SUG HK Today
The SAP Hong Kong User Group provides an organizations within the SAP community to share knowledge, network with their peers and influence the direction of SAP solutions
Previous
Next
Hong Kong 'SAP Users' Group
We are an independent , non-profit organization registered in Hong Kong. It is formed and joined by member companies who use SAP software both in Hong Kong and Macau.

Join Now
Learn More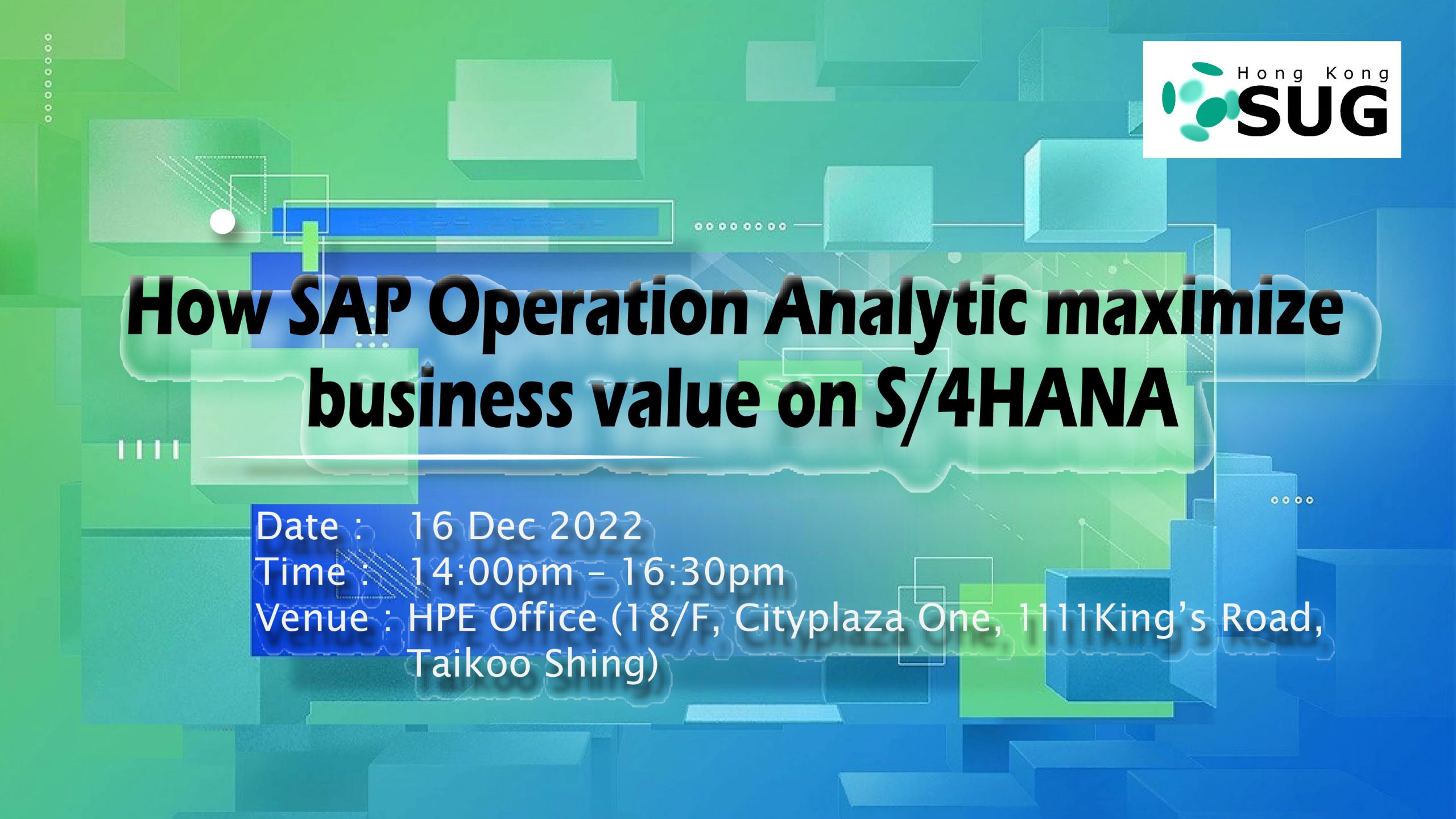 Dec 16, 2022
How SAP Operation Analytic maximize business value on S/4HANA

Unlike traditional data analytics, Operation Analytic is a type of business analytics that focus on monitoring the current and real-time operations. It uses data analysis can business intelligence to improve efficiency and streamline our daily operation.
Join us on 16 Dec 2022 event, we invited SAP expert to share with us how SAP Operation Analytic maximize the value of our data on S/4HAHA.