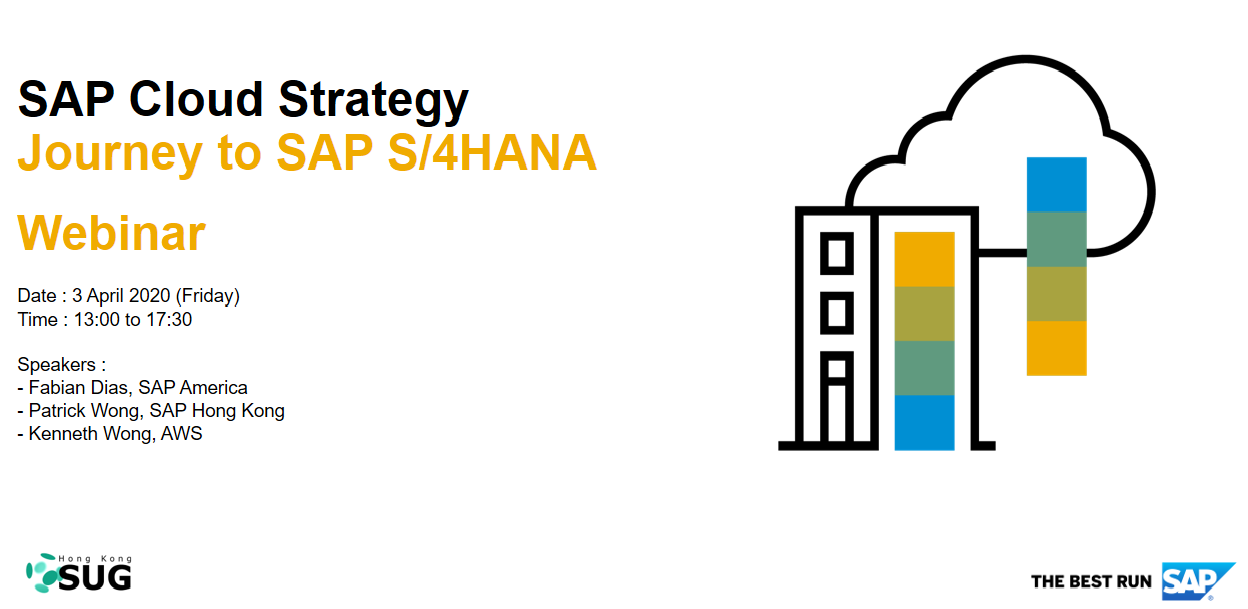 3rd April, 2020 (Friday)
13:30 PM to 5:30 PM

Half Day Webinar Event organized by Hong Kong SAP User Group

Registration: Closed

Click for Registration
It has been a long time since the last face-to-face event at the SAPHK office, we have been preparing for the coming events ever since. There are many hot topics related to SAP that might catch your attention, but then we have received a number of members who would like to know more about SAP Cloud Solution and concerns about technical aspects when considering the scalability from project planning stage. We are glad to invite SAP experts and subject-matter expert to give us some insights of the above. It would definitely be the best to have in-person events and conferences which can be a really great way to distribute content and network, but we have to face the facts that social distancing is a big issue for all of us recently. Without further delay of our event preparation, we have worked closely with SAPHK team and worked out a plan this time as a virtual event (webinar). The details are shown below: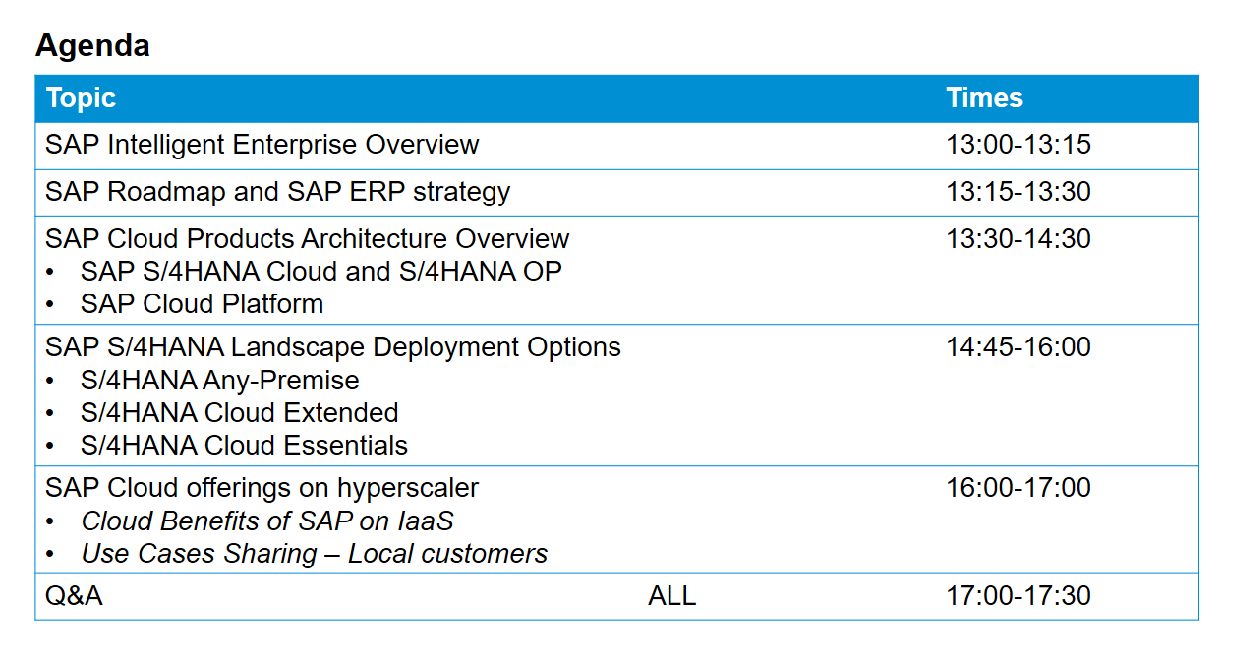 We will see you in-person next time but until then let us meet online first.